---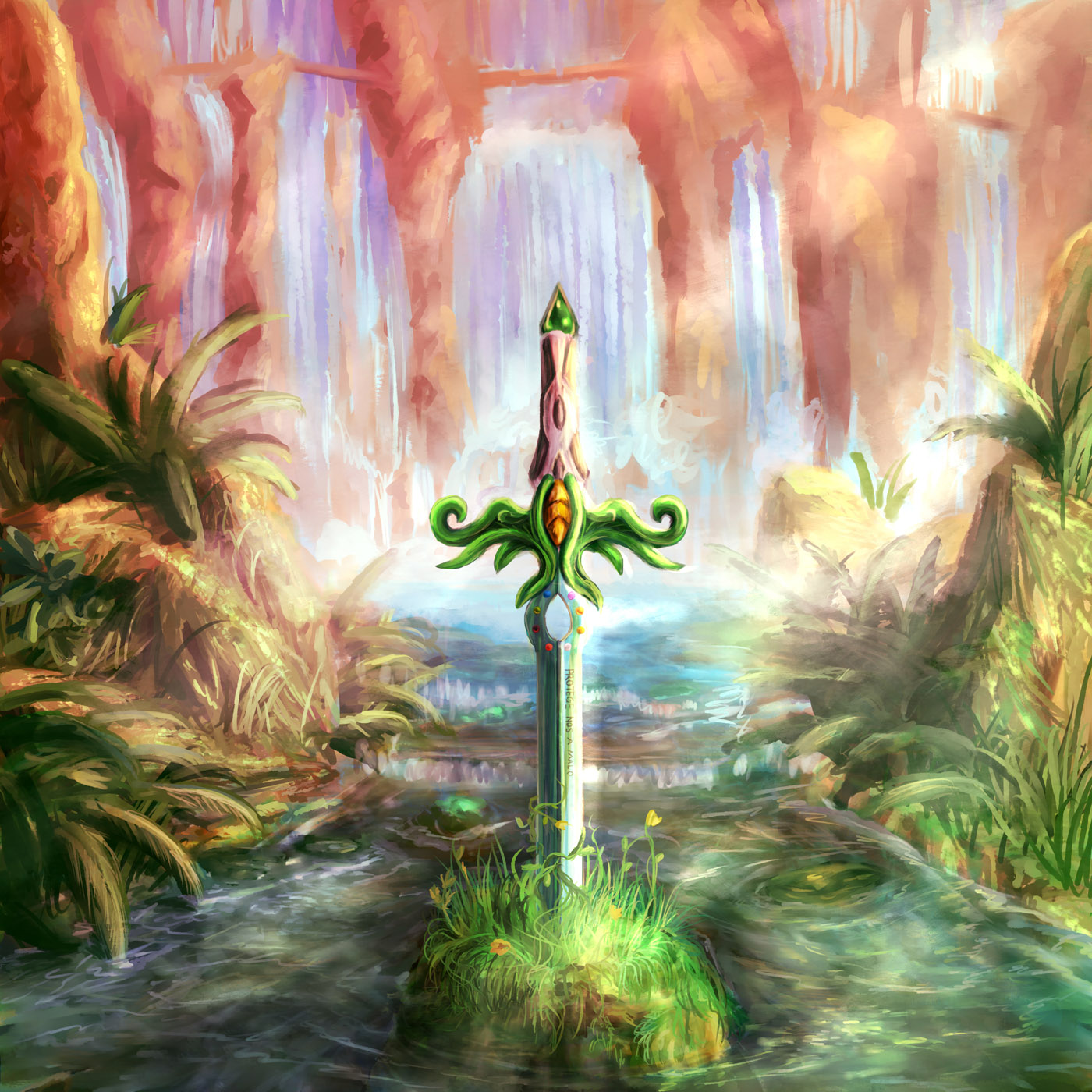 Spectrum of Mana is a tribute album to Secret of Mana, an RPG released on the SNES. To many people, Secret of Mana is much more than that. To me personally, it was a big part of my childhood, and still remains to be one of the best RPG's I've ever played. One of its strongest assets was the soundtrack, very iconic and memorable.
This tribute album covers the entire soundtrack. All of it. That means that it is well over three hours long, and spans three discs. Crazy huh? Well that's only the tip of the iceberg. An absurd amount of artwork was also done for the project, covering just about every aspect of the game, from the main characters and mana spirits to the bosses and various locales you visit throughout the game. Overall there are more than fifty pieces of artwork that were done for this project.
And that's not all. This was a massive collaboration; over seventy musicians contributed to this project! Some of them did entire tracks, some did bits and pieces of one or more tracks. Some were even done by entire bands. If you're into the VGM scene at all, chances are you will recognize many of the people involved in this project.
So why am I posting this? Well, for a couple reasons. Our group was actually a little involved in the project.
NickelEdge
did a bunch of sprite artwork for many of the people involved in the project. Myself and JRoop filmed a chunk of their interviews during the most recent
MAGFest
back in January. So if you watch any of the interview videos they've put up and it looks like they took place at some event, that was likely us. Really what we've done is kind of minor compared to all of the artists and musicians, but we were thrilled to be able to help at all. The other reason is that I'm just a huge fan of Secret of Mana, and there will always be a special place in my heart for it. This is a massive project and it deserves every bit of recognition it can get.
Now here's the kicker, in case you're still reading this instead of downloading and listening to it. The entire thing is free. Three discs of music spanning over three hours, and over fifty pieces of artwork. All free to download. There are even hard copies of the album and art book available for purchase, as well as t-shirts.
You guys, seriously. The artwork is fantastic, and the music is incredible. Rather you are a fan of the game or not, if you even remotely enjoy video-game music, you have to check this out for yourself. Download the package for free, take a look through the artwork while you queue up all three discs. You won't regret it.
You can find it all here
. Check the links across the top of the page for more.